Gramin Adarsha Multiple Campus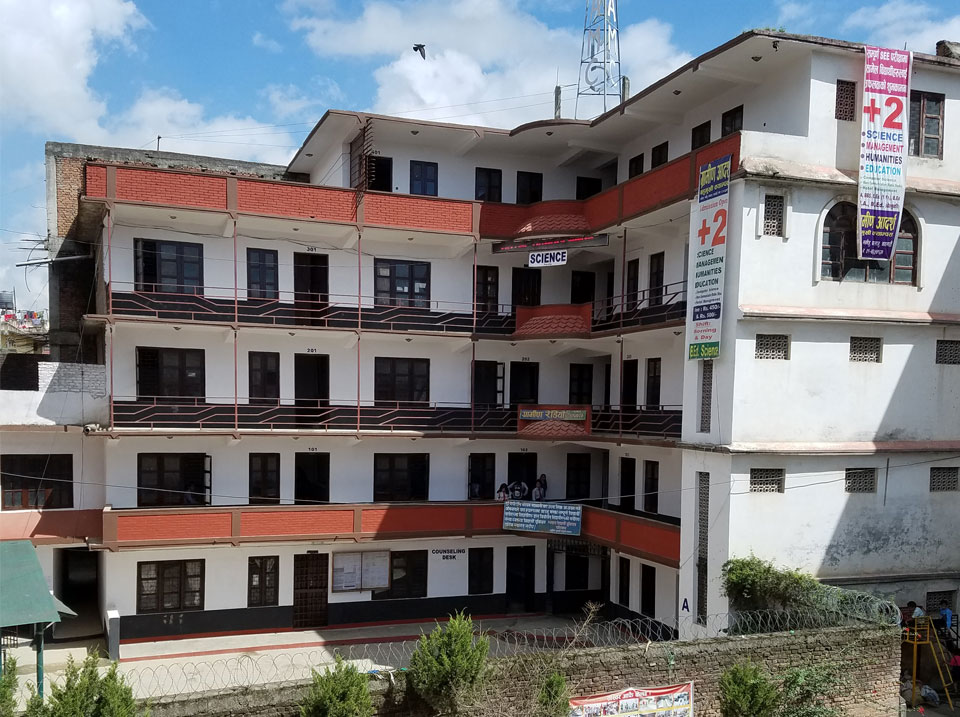 Gramin Adarsha Multiple Campus(GAMC), founded in the year 2051 BS, is a place of pride for every academic genre where research and innovation pleads aspiring students to prepare for the challenges of the 21st century. This campus is, in fact, a fruitful aftermath of the leading educationists, professionals and social workers particularly from the northern belt of the Kathmandu valley. Being a truly community-based campus, it has in its aim to impart quality education at moderate and affordable fee structure in the real sense of the term. In its more than two-decade-long history the campus has already earned its name and fame by achieving excellent academic result, and the campus does have a team of highly dedicated and well-qualified teaching staff with a proven experience and degrees from various universities at home and abroad.
MESSAGE FROM CHAIRPERSION
Respected Parents and Dear Students,
Gramin Adarsha Multiple Campus is one of the oldest colleges of Tribhuvan University, Nepal. It gives me an immense pleasure to share that our professors, faculties and administration have great capability of providing outstanding academic and extra-curricular activities, and at the same time with applied and professional trainings. For acquisition of these standards, we build sound academic environment where students can identify and show their potentials/talents without any obstacles. We provide our students opportunity to conduct research and internship opportunities to benefit wider communities and facilitate the approach of active learning, on which we always trust in. Moreover, we are also constantly working to improve our technological infrastructure and other physical facilities. We have adopted modern teaching learning approach and constantly upgrading to replace ineffective conventional pedagogical systems.
MESSAGE FROM CAMPUS CHIEF
Gramin Adarsha multiple Campus proudly comes to you with a vision: "be a campus of your first choice that exceeds the expectations of parents and learners for career success and academic height". In accordance with this vision, ours is a leading campus within the University that promotes academic achievement and excellence in teaching and research. If you are worried about the higher education for full growth of your potential career, joining gramin will be a good career move. On behalf of my colleagues of the faculty of Management and Humanities and Social Sciences, I extend a very warm welcome to all our students, parents and prospective students who take interest in us. We urge all the visitors and well-wishers to assign us the task of being with you and undertaking some career related activities for you. I believe that all the education enthusiasts are our future and our future must be bright because of the quality education that we should provide. My colleagues look forward to interacting with you and to benefit from your presence with us.
STUDENT VOICE
Completion of higher secondary education is not the end of challenge, but it's the beginning which opens the way towards the toughest obstacles full of enormous opportunities too.